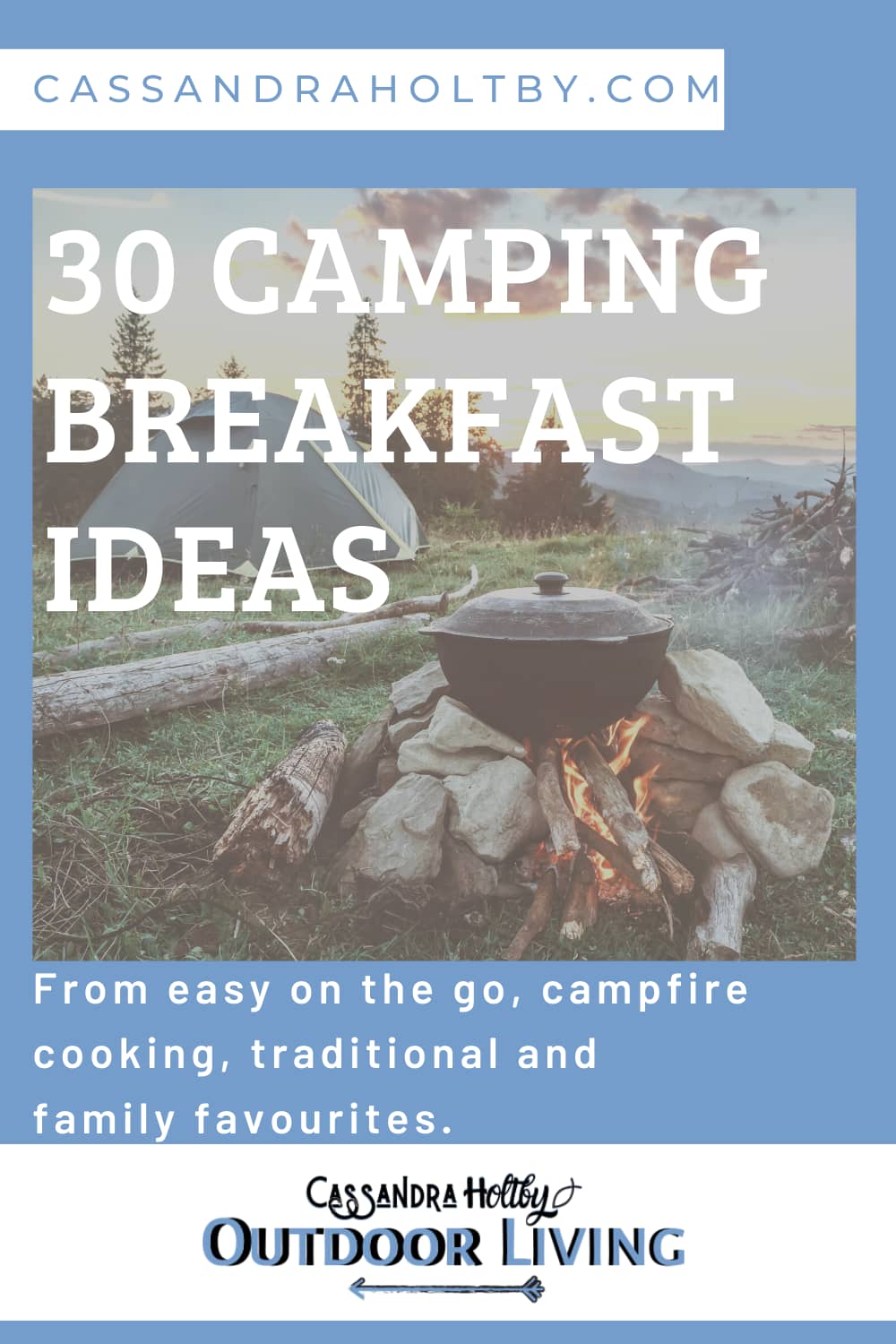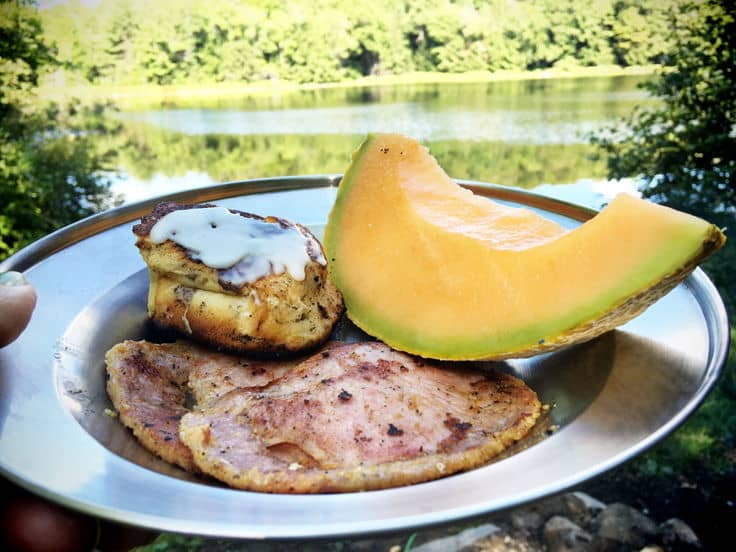 A complete list of camping breakfast ideas for every family. Whether you're on-the-go, cooking on the open fire or want to try something new this list is complete including our personal family favourites.
On the go / Pre-made

1. Ham n cheese burrito
(Pre-made) Premake this classic camp fair with a black forest sliced ham and swiss or provolone cheese for extra gooey goodness.

2. Banana Protein Muffins (Pre-made)
Fall in love easy hearty on the go foods like muffins and loaves. Make your own at home to pack even more healthy, whole, protein-rich ingredients

3. Yogurt Parfait (Pre-made)
Premake with your fav ingredients in 1 cup containers. Yogurt, fruit and granola with a good amount of protein-packed seeds and nuts to help keep you full.

4. BLT to go
Easy and reasonably mess-free. You only need to cook the bacon, and even that could be pre-done. Then assemble a line up of Bacon Lettuce Tomato Sandwiches and hit the road or trail.
5. Breakfast Snack Tray
Assemble a selection of fruit, avocado, boiled eggs, nuts, seeds, yogurt, and a few treats (we love graham crackers or oatmeal cookies) to make this a favourite pack ahead breakfast idea
Oh So Good Classics

1. Pancakes, Sausage
2. Bacon & Eggs
3. French Toast & Peameal
4. Camp style Burritos
5. Cinnamon Rolls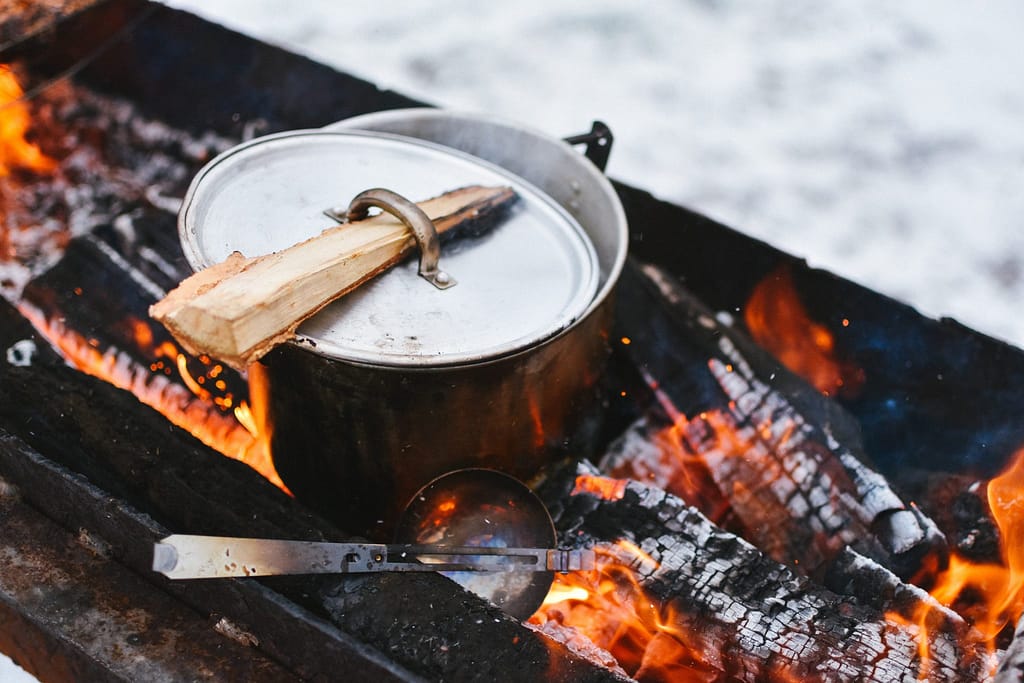 Fireside

1. Breakfast Hash
A simple combination of meats, veggies and potatoes fried together for a great one-dish option while camping.
2. Breakfast Frittata
Combine eggs, vegetables, cooked meat, and your choice of cheese for a perfect hearty one-dish camp breakfast.
3. Peameal on a bun
Peameal cooked over the open fire in a cast-iron skillet with toasted buns later. Add your favourite toppings like cheese and sauteed onions.

4. Sausage n' veggie foil pack
Combine your favourite fresh sausage, peppers, onions, zucchini or other favourite veggies, oil, salt and pepper. Cook over the fire in a foil pack (or cast-iron skillet). These are perfect for individual breakfast to be customized.

5. Campfire Peach Cobbler
Three ingredients make this simple peach cobbler perfect for a cast skillet on the open fire.
Easy

1. Oatmeal
2. Fruit & Yogurt Cones
3. Homemade Protin Bars & fruit
4. Pb & J Sandwiches
5. Ham n cheese croissants
Think outside the box

1. Strawberry Nutella Sandwiches (Pie Iron or Tin Packet)
2. Hot Ham and Pineapple Campfire Sandwiches
3. Biscuits N' Gravy
4. Cooler Hash (Grab any leftover meat/veggies + potatoes & eggs)
5. Breakfast Trail Mix in a bag
Family Favourites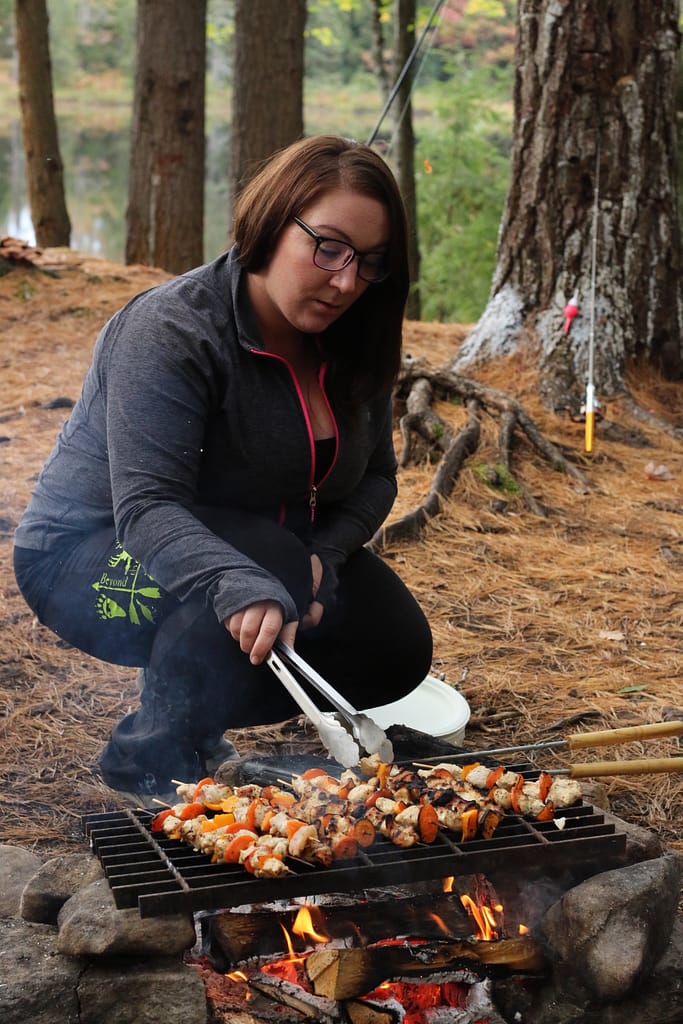 1. Ham breakfast sandwich (McMuffins camping edition)
2. Cinnamon Roll Pancakes (Cinnamon flavoured pancakes, with cream cheese frosting)
3. Scrambled Eggs Deluxe (served with shredded cheese, salsa )
4. Banana Split Breakfast edition (Banana, berries, nuts, seeds, choc. chips, and whipped topping . . . maybe even some fun sprinkles!)
5. Pumpkin / or Banana Chocolate Chip Protein Loaf and Fresh Fruit