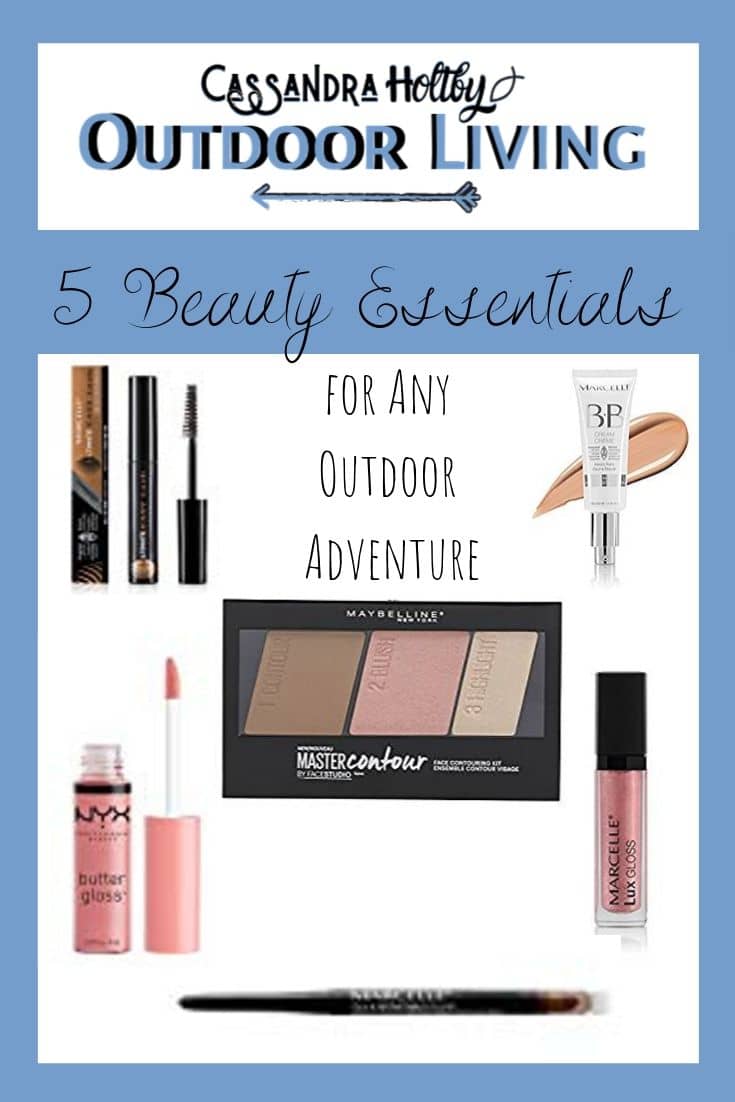 What are the five Cosmetics that I always throw in my bag before heading out on an adventure?
They are the same five items I keep in the glove box of my truck and you'll find most of them in the side compartment of my camera bag . . .
because you never know! 😆

These 5 beauty essentials have been a staple for everyday adventures with a high energy outdoor family.
#Momlife can get hectic 😜 so my daily routine takes less than two minutes and can be done in the truck or sometimes overlooking a lake (those morning views get me every time!).
Now if you one of those 'ANTI"- makeup kind of folk then do me a fav.
Take your comments, put them back into your mouth and shut it. 😂
Ladies! You Do You. Be proud of who you are and don't worry about the next person.
If you're comfortable in makeup and feel your best when you have it on, then great.
You don't like it, then great. Don't wear it.
You need a little help with it, then here's some information.
You are all loved, and all perfect. 💕
1.BB Cream
It's thin, easy to apply with your fingers, no fuss, throw it on in the morning and you're ready to go!
I love this Marcelle BB cream for a few reasons.
– Hypo-allergenic and perfume free.
– Intense 24-hour hydration moisturizer built-in.
– Evens out my skin tone/ reduces pore appearance (🙋 !!!!)
– Soothes and calms my highly sensitive skin.
– Protects against environmental stresses like windburn or the dryness of a wood stove in the cabin.

2. EyeLiner
Go for something simple like a classic black or brown.
3. All- in One Palette
One Palette does it all! Bronzer, blush and highlighter all in one.
The bronzer is great as a natural-looking eyeshadow or contouring. Blush can be used on cheeks and as an eyeshadow, highlighter works for natural light reflection on tops of cheeks/nose, and for eyes.
** I generally skip this one if I'm hunting 🙂
4. Mascara
Classic, Simple and Fragrance-Free
5. Lip Gloss
I'm sure you have a favourite. I usually go for a subtle pink gloss that can transform into blush or eyeshadow in a pinch and goes great over a darker shade pigment when needed.
Here's one of my fav's-
If your looking for fragrance-Free or are sensitive grab the Marcelle Brand (I love all their items, great for sensitive skin/dry types)
Hey Friend
Just a quick fyi-
Each of the items listed above goes directly to my amazon affiliate links. There is absolutely no cost to, but I make a tiny commission from each purchase you make when you click through.
So THANK YOU for using my links!!! Happy Shopping 💕
– Cassandra