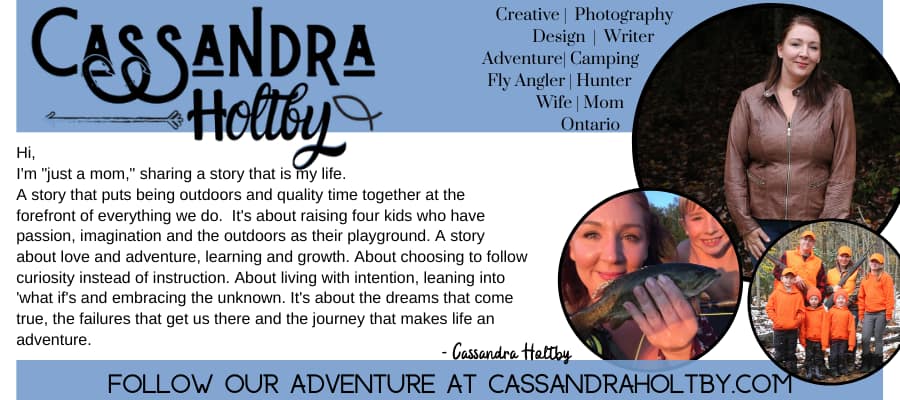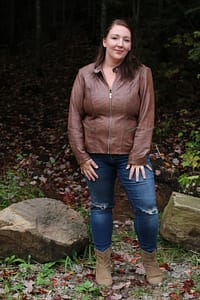 Posted on Instagram @CassandraHoltby October 5, 2019
Hey all!
Let's kick off my new Instagram Account with ten Random things about me
. . . .
1. I turned 33 this week!
2. I love to cook
Good old-fashion from scratch recipes. My husband calls our kitchen 'The Lodge' as he feels pretty darn spoiled most of the time with homecooked recipes and a wife who loves to cook.
I like to challenge myself by taking those yummy homecooked meals to the woods and doing then over the open fire . . . . even when there's two feet of snow on the ground!
3. One of my favourite things to do while I'm sewing, cooking, or cleaning is listening to a podcast or audiobook or audio course. Always non-fiction. Business/personal development, adventures, kick-ass boss women, inspiration, connecting with the universe 'woo-woo' /intuition or amazing life stories reflecting on how people found their purpose and followed their dreams. If you need a new fav or suggestion feel free to ask
4. I LOVE coffee.
Don't mess with my coffee- It's McCafe medium-dark roast simple drip brewing with two creams and half a sugar in the biggest cup I can find.
I have yet to find a camp coffee method that I like, but will keep desperately trying!
5. I HATE small talk.
I HATE large groups choosing one-on-one time over anything else. Often people open up their life's story to me without knowing why. I seem to bring that sense of calm and safety you need to tell your truth. I love hearing people's stories and diving deep into why's and what-ifs. People who have no why, depth or personal development goals scare the shit-outa me! Part of my love and curiosity about the world around me.
6. I curse,
It may or may not be evident by now . . . . .
Although rarely you'll hear the mighty f-bomb when talking to me unless you're considered a bf or family!
7. I got my hunting license when I was twelve.
My dad forced me to take the course for safety reasons because we had guns in the house. During that course, a twelve-year-old me went from ANTI-HUNTER to love and understanding of hunting. I read the ethics chapter hundreds of times. I went on my first moose hunt with my dad the following fall. There's no place I would rather be than soaking in the quiet of the woods. I don't harvest a lot of animals, but I'm okay with that. Raising hunters and being together as a family is by far more important than pursuing our own hunting pursuits. That time will come soon enough.
8. I'm an enneagram 8w7
A born leader with a spontaneous heart. I love to keep moving and exploring, learning, and growing as a person. Finding it most challenging to FOCUS my energy in one place! But as I continue to understand myself more and dive deeper into my strengths and authentic self, it's becoming easier to choose things that align with myself and my purpose.
9. My dreams
The future includes purchasing 100 acres to build on. Hunting, fishing and water access, trails, additional public lands to explore.
I have a million adventures and things I want to see and do from Alaska to the fishing the salty waters of the Caribean, but currently, I love our Ontario adventures. I know we've only touched the surface of the endless backroads, lakes, hunting, fishing and adventuring opportunities that are right at our fingertips.
10.What I'm FOCUSing on . . . .My secondary focus is a website release bringing everything I love together in one place . . . . Cassandra Holtby Outdoor Living. It will encompass everything I do from my creative endeavours in my sewing studio, recipes, mom life, home, decor, things I love, hunting, fishing, outdoor adventure and travel 🙂

Watch for the website launch happening in the next week.
** If your a small business in the outdoor industry, watch for services opening up to work with me! Including business development, website & digital media marketing, and photography.
That's a lot of information!! lol
What there anything from the list that surprised you?