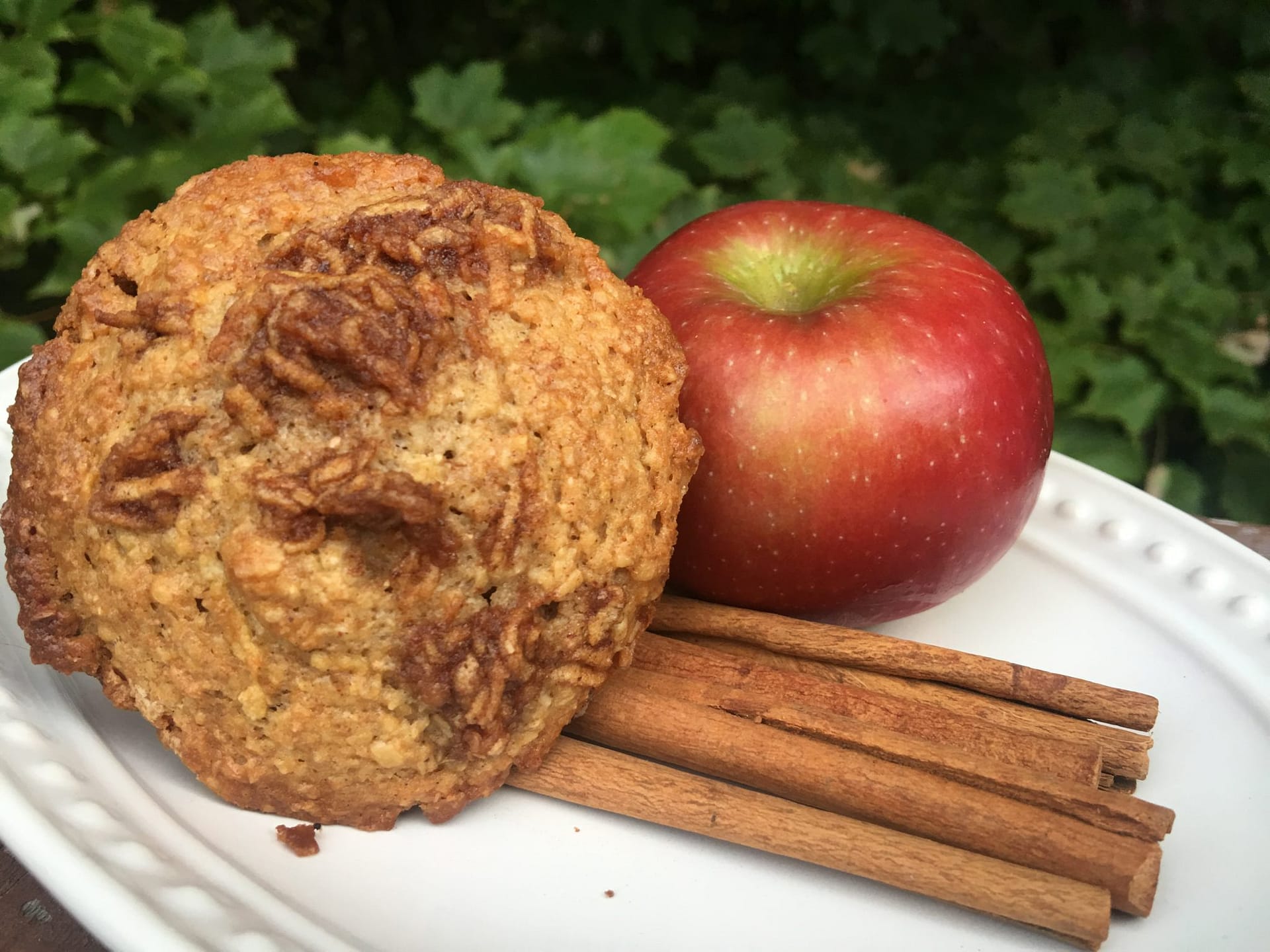 One of the most requested muffin recipes in my house (a close second only to pumpkin loaf!) and a must make after a day spent at the apple orchard.
A trip to the apple orchard
This year we visited Berrie Hill Farms just outside of Barrie and loved getting to know the farm and taking a tractor ride to the pick-your-own apple orchards.
We drove past blueberry fields and strawberry fields where barries were still plentiful and could see giant orange pumpkins in the background. The raspberries fields held GIANT red barries that were just ready to pick. Then the apples came into view. Macintosh, Gala, Zestar, Honey Crisp filled the trees where the tractor-pulled over to let us off. We explored the different colours, shapes, tastes and smells of each variety. Everyone decided that Zestar was our favourite (which was a new variety to us).
Back at the market, we picked out pumpkins, gourds and all things fall before venturing back home.
Barrie Hill Farms will be a new fall tradition for our family. 💕🍁🍎
Apple Cinnamon Oatmeal Muffins

Ingredients-
1 1/2 cups Whole Wheat Flour
1/4 cup Ground Flax or Wheat Bran
1/4 cup Oatmeal
** Add a scoop of your Favourite protein powder, if desired.
1 tsp baking powder
½ tsp baking soda
½ tsp salt
.
½ cup unsalted butter, melted
¼ cup white sugar
½ cup brown sugar
1/2 cup milk
2 eggs
1¼ teaspoons vanilla
¼ tsp cinnamon
1½ cups chopped apples
1½ cups grated apples
Topping
1/4 cup packed brown sugar
1/2 tsp all-purpose flour
1/2 tsp ground cinnamon
2 tbl Grated Apple
1 tbl butter
Directions-
Preheat Oven to 350 degrees F.
Grease 12 cup muffin tray (butter works best) or line your muffin tins.
In a medium bowl mix flour, flax/bran, oats, ** protein powder if you choose, baking powder, baking soda, cinnamon and salt.
In large bowl whisk melted butter, sugars, egg, milk and vanilla.
Stir in apples. Slowly add medium bowl dry ingredients to large bowl. Do not over stir.
Spoon mixture into prepared muffin pan.
In a small bowl, mix the topping ingredients until crumbling texture. Sprinkle over tops of muffins. Bake 20 minutes or until a toothpick inserted into centres comes out clean. Allow cooling before removing from pan.
Coming soon . . . .
Skor Apple Dip
Apple Crisp
Apple Pie Irons