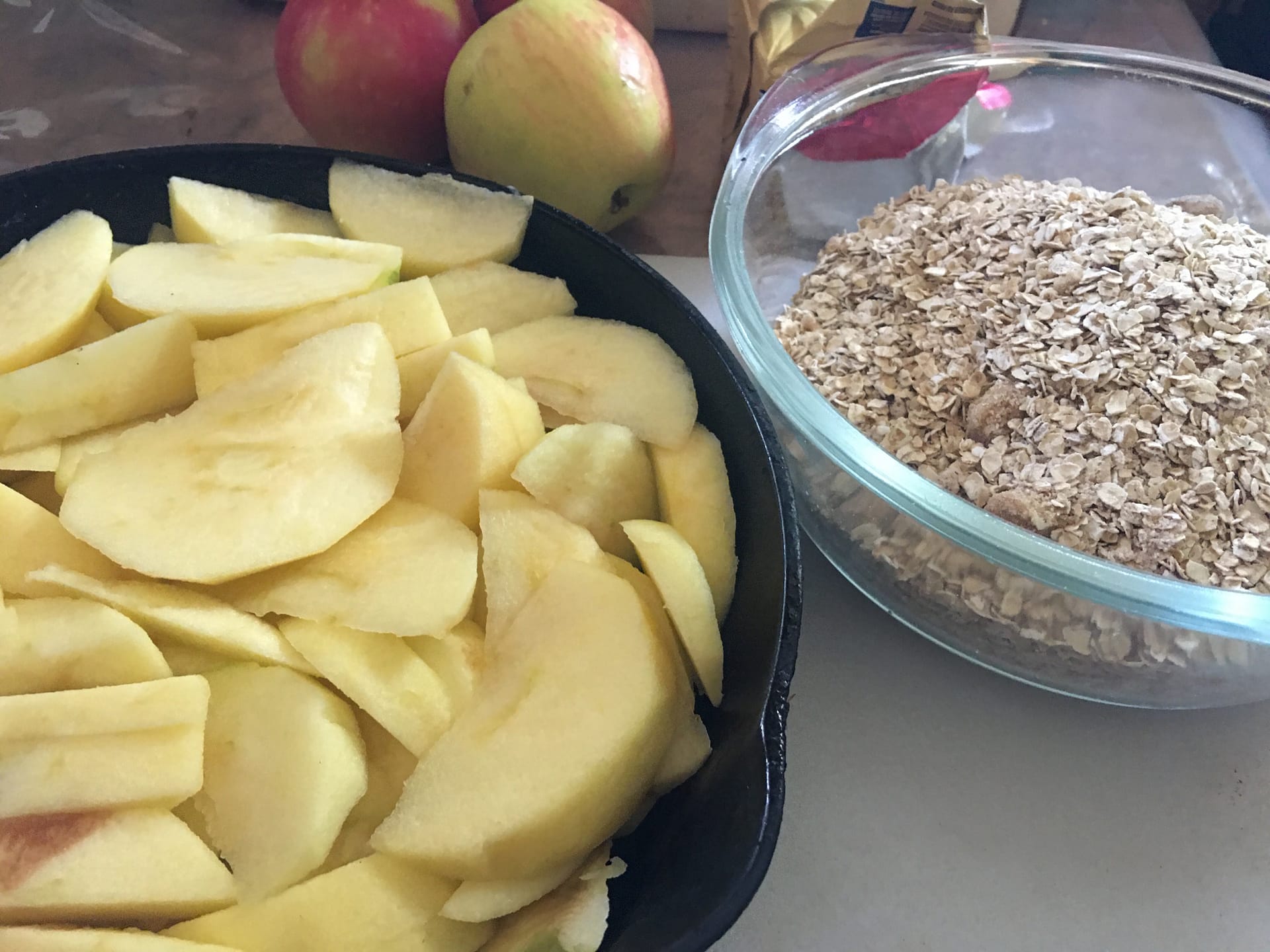 Serve warm with Vanilla Ice Cream for dessert or serve with fresh fruit and whipped topping for breakfast.
Apple Crisp

Cook 30-35 min
Servings: 8 servings
Ingredients:

1 ½ cups oats
¾ Brown Sugar
1 Tsp Cinnamon
½ Cup flour
½ Cup butter – softened
6 Apples
1 TSP Cinnamon
Instructions:
Preheat oven to 375 degrees.
Peel and slice apples. Place in an 8 x 8 baking dish.

Topping
Mix the remainder of ingredients in a bowl until there are no large chunks (your hands are the perfect tool to get the job done quickly).
Cover apples evenly with crumble topping
Cook for 30-35 minutes, uncovered. Until apples are tender and topping is crisp.
Additions: Dried Cranberries, Raisins, Almonds, Pecans or other favourite nuts & seeds
Hey Friend
Just a quick fyi-
Each of the items listed above goes directly to my amazon affiliate links. There is absolutely no cost to, but I make a tiny commission from each purchase you make when you click through.
So THANK YOU for using my links!!! Happy Shopping 💕
– Cassandra