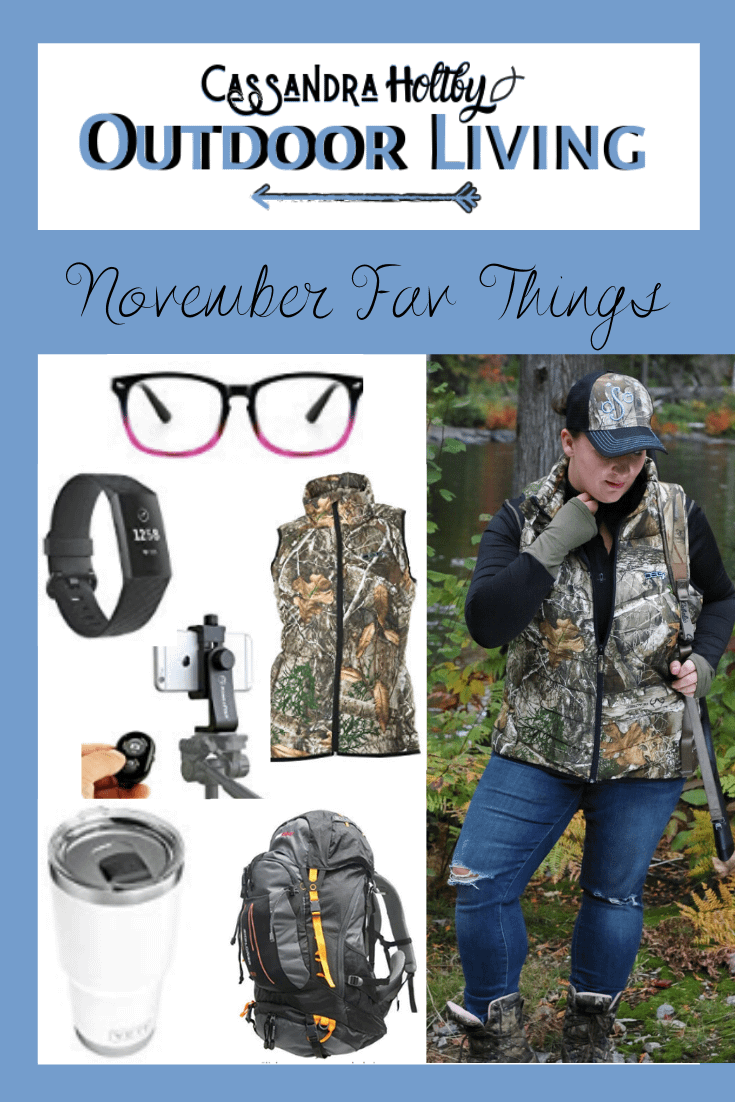 DSG Outerwear Womens Hunting Puffer Vest
I have been looking for a new camouflage vest for over a year. I purchased a rocky parka 10 years ago that came with a zip-out vest and I have worn it to the point of wore-out. But it never fit right in the chest area. Men's vests are cut way too wide in the arms holes making for an odd cut for a woman. Sad but true and with limited women's hunting clothing on the market I was stuck with what I had.
But DSG Outerwear has #allthethings!
They recently released this vest and guys!, it's pure love!! I've worn it almost every day since I purchased it this fall. It's perfection. AND it comes from XS- 5X. Let's all do a happy dance together here!!
---
Blue Light Blocking Glasses
I CAN NOT – REPEAT- CANNOT Live without these!!
Headaches on overcast days have become a regular occurrence, similar to being under fluorescents. Blue light is also emitted from led lights, and screens like your phone, computer and tv. I didn't realize until recently that it was a sensitivity to blue light that was straining my eyes and making me kind of miserable!
Some of the symptoms of blue light sensitivity are headaches, eye fatigue, dry eyes among other things.
So my suggestion is if you suffer from headaches, and your eyes are bothering you (and you've checked with your optometrist that you don't require prescription glasses etc.) then purchase a pair of blue glasses and see if they make a difference!
They are under $30, come in twenty different styles and hello, super cute!
---
Phone Tripod Mount with Remote
I've been searching for an inexpensive, easy to set up solution for filming on my iPhone and these ones a winner! I attach it to my SLR camera tripod and the remote hooks up through blue tooth. Did I mention simple?
---
Fitbit Charge 3 fitness activity tracker
I replaced my old Fitbit (that was left in the rain for a week 🙁 Whoops!!
I love having a simple, waterproof, durable watch that gives me text/phone notifications and reminds me to get off my butt when I'm being too sedentary. Careful though . . . . If you're competitive you might find yourself jogging at 11:23 pm just to get your goal steps it!! LOL
---
YETI Rambler 30 oz
Getting enough water daily is SO important. This 30 oz Rambler helps get the job done!
---
ObusForme Explorer 60 Litre Hiking Backpack
I hate backpacking . . . . or that's what I thought.
What I know now is crappy gear makes for a crappy trip. Getting a new backpack that fits me perfect, takes the weight off my shoulders and gives me some good airflow to help with sweating has been a game-changer!
I've used this back for over a year ( I have it in orange) and I LOVE it! I now happily grab it and set off on the trails without grumbles or complaints.